Have your bot running with Killer Whale Breakout Strategy in no time! Just make sure you have a Hero Subscription on Cryptohopper.
Breakout Strategy works on the Cryptohopper Auto Trading Bot so that you can customize to your own style. Add Killer Whale Breakout to your AI or run as its own set of Analysis in Hero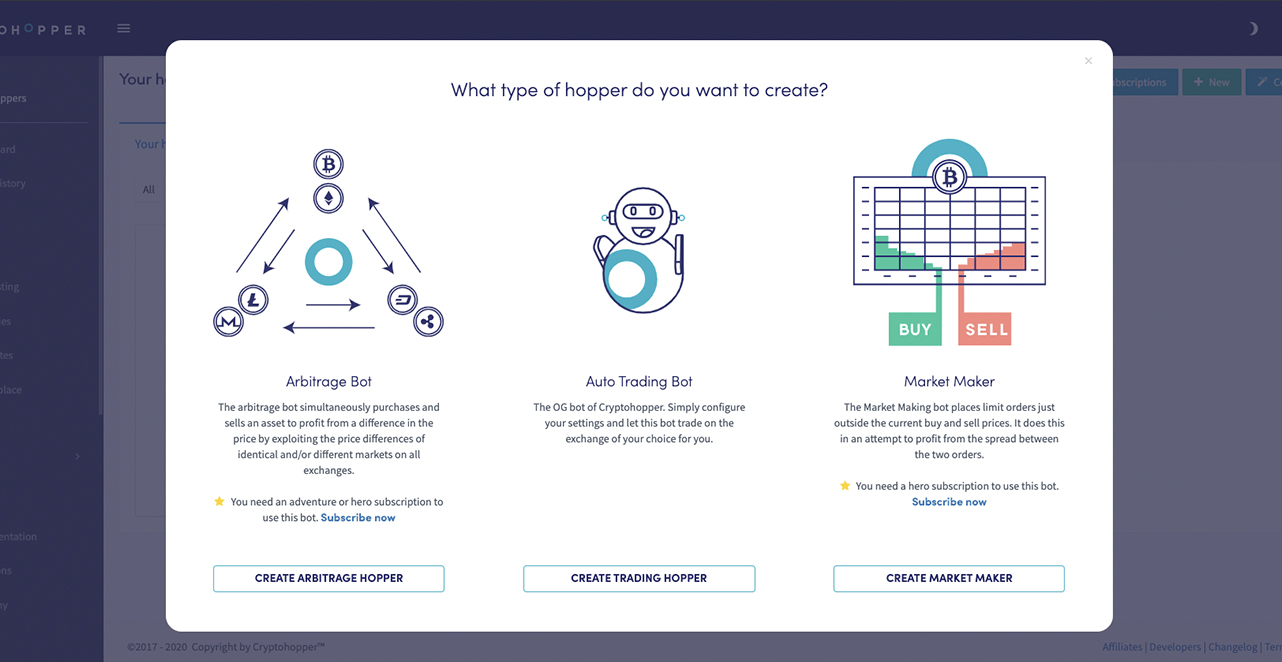 Click the Auto Trading Bot > Create trading bot
Install the Killer Whale Template using Config, Base Config, Actions Tab in your Hopper.
Select Killer Whale Breakout as Strategy in Config, Base Config, Strategy.
Considerations to Buy Settings:
Disable Auto-merge to decrease the amount of time spent in each position
If Start balance is less than $2500 use a cooldown between 4-72+hrs
Considerations to Sell Settings:
-You will want to leave you Take Profit set to 20%
Considerations to Trailing Stop-Loss:
Trailing Stop-Loss Percentage between 1.5%-3.5%
Arm Trailing Stop-Loss between 4.0%-13.00%
Disclaimer:
We are serious crypto investors and ONLY put Cryptocurrencies on our coin list that we are SERIOUS about investing in LONG TERM.